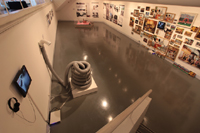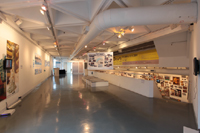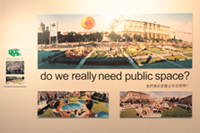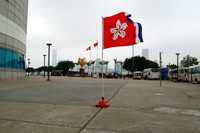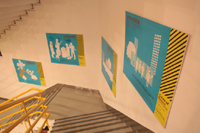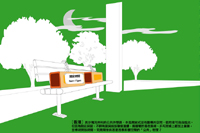 Is it possible to create cities of desire from a grassroots level? How far can artists or community initiatives participate in determining urban conditions they consider obsolete or manipulative? How can artistic processes deliver inventive urban experiences and narratives for cities?
The interdisciplinary arts exchange project Cities of Desire, between Vienna and Hong Kong, specifically engages with these questions. It suggests a critical look at top-down cultural strategies for the production of place and image representation in these cities. The project, including the exhibition, seminar and workshops, steers the focus back on alternative practices and visions of place-making and urban narratives with the participation of artists, architects, community groups, cultural theorists and politicians from both cities.
Vienna and Hong Kong, being two prototypical popular tourist destinations, deploy specific cultural strategies and connotations to brand themselves as desirable cities to visit. Like their counterparts worldwide, both cities are increasing their investment in cultural apparatus including the 'creative industries', art biennials and festivals, flagship museums, cultural clusters and a revival of the heritage sector – Culture is increasingly being moulded into distinct and varied forms for immediate consumption.
The exhibition showcases artistic, grassroots place-making tactics and urban interventions, bringing together artists, architects and other cultural initiatives from Vienna and Hong Kong, to engage with concepts of place from a wide variety of perspectives, considering both the making and imagining of city spaces and their representative meanings.
The cultural exchange project was initiated and curated by Vienna-based Hilary Tsui. The Hong Kong programmes was co-curated and presented by city transit Asia-Europe (www.city-transit.org) and Community Museum Project (www.hkcmp.org). Participating Units includes [Vienna] feld72, Andreas Fogarasi, Giannotti & Giurat, Martin Krenn, MACHFELD, and [Hong Kong] Luke Ching, Hong Kong Political Art Group, Leung Mee-ping, Urban Void Group, Cedric Maridet, Ducky Tse, and Tse Pak-chai.